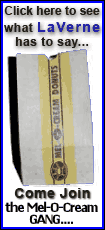 Democrats ultimately killed the resolution after criticizing the Boy Scouts for excluding homosexuals. Predictably, Republicans became indignant and accused Democrats of defaming a cherished American institution.
It didn't end there.
Democrats had introduced a resolution of their own honoring the Girl Scouts and included language that noted the organization does not discriminate on the basis of sexual orientation.
That drew yet more indignation from Republicans, with one GOP lawmaker accusing Democrats of improperly introducing sexuality into what should have been innocent proclamations of support for the two iconic youth groups.
"I would love to honor the Girl Scouts," said Assemblywoman Diane Harkey, R-Laguna Niguel. "I just don't understand why this chamber wants to sexualize children."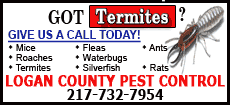 The Boy Scout brouhaha started in the Assembly Judiciary Committee on Tuesday. After Republicans introduced the anniversary resolution, some Democratic lawmakers equated the Boy Scouts' policy of excluding gays with racism.
"Were the policy of the Boy Scouts to be that we exclude all African-Americans or Asian-Americans or Latinos, or any minority group, I don't think there would be a single member of the Legislature that would commend them," the Judiciary Committee's chairman, Los Angeles Democrat Mike Feuer, said in an interview later.
The resolution died in committee, wounding Republicans.
The Republicans say they were further incensed when they asked the Democrats to remove the line in the Girl Scouts resolution that honored the organization's acceptance of any girl regardless of her sexual orientation. But the Girl Scouts resolution passed out of the committee unchanged.
"Equality for gays and lesbians shouldn't have to be an issue that's brought down to our children's level," said Assemblyman Curt Hagman, R-Diamond Bar, an Eagle Scout and author of the Boy Scouts resolution. "Political agendas at the Capitol got in the way of this."
Feuer said he was never asked to amend the Girl Scouts resolution, calling the Republican claims "utterly false."