Garlic mustard and galls
By John Fulton

Send a link to a friend
[April 21, 2010] A new weed problem has reared its ugly head in the Logan County area. Garlic mustard is making its presence known in many wooded, or formerly wooded, areas. No, garlic mustard is not exactly new, but it is expanding its range at a very speedy rate.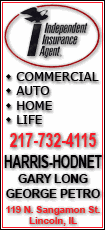 Garlic mustard is considered an invasive species, and some states have declared it a noxious weed. Illinois hasnít declared it such, at least not yet. The problem with garlic mustard is how quickly it spreads. It spreads so quickly it tends to choke out much of the desirable undergrowth in timber areas.

Garlic mustard is a cool-season biennial herb with stalked, triangular to heart-shaped, coarsely toothed leaves that give off an odor of garlic when crushed. First-year plants appear as a rosette of green leaves close to the ground. Rosettes remain green through the winter and develop into mature flowering plants the following spring. Flowering plants of garlic mustard reach from 2 to 3 1/2 feet in height and produce buttonlike clusters of small white flowers, each with four petals in the shape of a cross.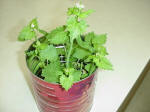 Control of garlic mustard is somewhat difficult. Seeds can remain viable for at least five years in the soil. Small amounts can be pulled up, including the roots. Garlic mustard can regrow from root material. For herbicides, glyphosate (Roundup) is the most often recommended. Remember, glyphosate kills broadleaves and grasses it gets on. There has been some success with 2,4-D LV400 where there arenít concerns with other understory plants. Very large patches have been controlled with fire, but that completely destroys the understory of timbers. Remember to monitor areas for at least five years due to the seed dormancy period.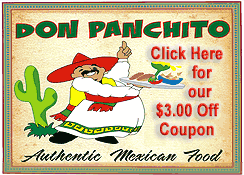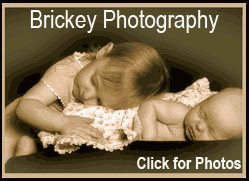 Galls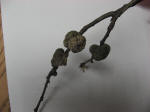 A group of problems showing up is related to galls. Galls are swelling of leaves, twigs or other plant parts. Most are caused by mites or wasps. They damage the plant parts, and the plant responds with a gall. In the case of leaves, the swelling is actually leaf tissue. There is no way to get rid of it without tearing a small hole in the leaf.
This is something I like to refer to as similar to you getting a mosquito bite. The damage comes in and a swelling occurs.
The maple leaf bladder gall will be easily spotted on silver maples in the area shortly, and oak leaves in the red oak group are also showing galls. Oak trees probably have more galls than any other group of trees. Several samples have also been brought in of the stem types of galls. Fortunately, the oak galls are usually not the type to kill tissue beyond them. However, the galls arenít the most pleasant things to look at. That is the main thing -- they are unsightly.
There is no cure for galls, as they are caused by insects before you see the swellings. The timing makes it impossible to try to prevent the insects.
To-do list
Prune flowering shrubs after they finish flowering.

We are on the early end of the time period (April 25 to May 10) for planting tender vegetables such as snap beans, sweet corn, New Zealand spinach and tomato plants

May 10 begins the time for planting warm-loving vegetables such as squash, melons, cucumbers and sweet potato slips. This is also a "more assured" date for planting annual flowers.
[By JOHN FULTON, University of Illinois Extension, Logan County]