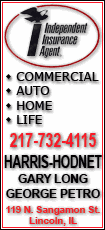 The move will settle a lawsuit by Michael Adams and his wife, Jeanne, who gave the famed nature photographer's prints to the Met in 1983 but maintained they did not give permission for them to be sold.
The museum closed in January after going into $4 million debt.
The photos being returned are of Yosemite National Park, Mount McKinley and Lone Pine in California, and Canyon de Chelly National Monument in Arizona. Adams' attorney Rene Lastreto says the photographer never intended for private collectors to hang those prints in their living rooms.
In exchange, the family will give the museum other Ansel Adams prints of equal value for the October art auction.
___
Information from: The Fresno Bee, http://www.fresnobee.com/