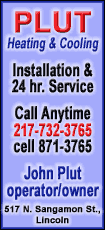 The 20-year-old college student from Duncanville, Texas, was eliminated from the ninth season of the Fox singing competition Wednesday at the end of the "Idol Gives Back" charity event. Urban, who wasn't at his best with his version of the Goo Goo Dolls' "Better Days" on Tuesday's inspirational-themed performance show, received the fewest viewer votes.
"Keep that smile alive," host Ryan Seacrest told the unflappable singer.
Despite serving as a last-minute semifinalist replacement and receiving constant criticism in the early stages of the finals, Urban deftly evaded dismissal for several weeks -- and kept grinning the entire time. In recent weeks, he won over the show's judges with subtle performances, garnering the most praise for his rendition of The Beatles' "All My Loving."
Joining Urban in the bottom three were 27-year-old musician Casey James of Fort Worth, Texas, and spunky 17-year-old high school student Aaron Kelly of Sonestown, Pa. James was panned for his unoriginal interpretation of Fleetwood Mac's "Don't Stop," while Kelly failed to soar with his less-than-inspired rendition of R. Kelly's "I Believe I Can Fly."
Urban's elimination capped the third "Idol" charity event. "Idol Gives Back," which has raised more than $140 million since its 2007 launch, will benefit Children's Health Fund, Feeding America, Malaria No More, the United Nations Foundation and Save the Children's U.S. programs this year. Viewers were asked to donate throughout the broadcast.