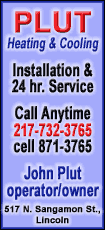 Robert Jack said Wednesday that the 75-foot vessel was so low in the water that Captain Robert Royer decided to take a slower route north to Alaska, avoiding the roughest water by staying close to shore.
"He was scared of that load," Jack told KING-TV.
Royer suffered a head injury while leaving the boat on Tuesday as it turned on its side on the Gulf of Alaska 50 miles south of Montague Island.
Jack, 52, told The Associated Press that Royer's decision to make a last-second mayday call before their boat sank likely saved the lives of his crew, but may have cost him his.
Jack said the vessel's Emergency Position Indicating Radio Beacon did not activate. Royer, rather than immediately jumping ship with the others, stayed in the wheelhouse to make a frantic mayday call and give their position to the Coast Guard.
"There's only two ways we could have got saved: the EPIRB or the mayday call, and our captain made it in there and sacrificed himself, I believe, to make a mayday call for his crew," Jack said.
Jack and two other crew members, Nicole Esau, 36, of Ketchikan, Alaska, and Todd Knivila, 48, of Seattle, spent more than three hours in the frigid water but were hoisted to safety by a Coast Guard helicopter. Royer showed no vital signs when he was picked up.
The cause of the sinking has not been determined, said Coast Guard spokeswoman Sara Francis, who documented the rescue from a C-130 rescue airplane. Jack speculated the cause was linked to overloading.
Before fishing for herring at Togiak, the crew planned a stop in Dillingham in Bristol Bay to deliver construction supplies. Earlier in the day, the vessel had listed to the other side and Royer pumped water to correct the problem.
"I don't know what caused it, other than we were overloaded and it just couldn't take it," Jack said. "Maybe the deck cracked."
Jack said the crew had finished dinner and he had started his shift at the wheel when danger came without warning.
"I looked out through the front, and I saw that we were bow up, stern down, and we were listing drastically to the starboard side," he said.
He yelled to the skipper, who bolted down to the engine room to see if flooding was causing the instability. Jack tried to right the vessel but the listing increased.
Outside the wheelhouse, Jack ordered Esau and Knivila to don survival suits -- clumsy, head-to-toe outfits of bright orange. They helped each other fasten zippers to make the suits watertight.