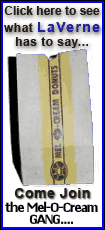 Bishop James Moriarty of Kildare is the third Irish bishop to resign in the past four months as a result of the Irish abuse scandal, and two more have offered to go. He said he was stepping down because he realized that "renewal must begin with accepting responsibility for the past."
Moriarty, 73, offered to resign in December after admitting he didn't challenge the Dublin Archdiocese's past practice of concealing child-abuse complaints from police. He served as an auxiliary Dublin bishop from 1991 to 2002.
"The truth is that the long struggle of survivors to be heard and respected by church authorities has revealed a culture within the Church that many would simply describe as unchristian," Moriarty said in a statement. "This has been profoundly dispiriting for all who care about the church."
Two auxiliary Dublin bishops, Eamonn Walsh and Ray Field, have offered to resign as well.
All three bishops were identified in an Irish government-ordered investigation published last year into decades of cover-ups of child-abusing clergy in the Dublin Archdiocese. The report found that all bishops until 1996 colluded to protect scores of pedophile priests from criminal prosecution.
The November report did not directly criticize Moriarty. But the bishop offered his resignation after accepting he should have taken personal responsibility for challenging the bishops' practice of keeping abuse complaints within the church.
In March, the pope accepted the resignation of Irish Bishop John Magee, who was accused of mishandling complaints against priests in his diocese of Cloyne. In December, Bishop Donal Murray of Limerick stepped down after an investigation into child sex abuse by clergymen accused him of ignoring reports of crimes by priests in his diocese.
There have been demands for more Irish bishops to resign, including for the country's top prelate, Cardinal Sean Brady, who has been accused of helping to cover up activities of pedophile priests.