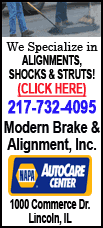 Saakashvili gave few details of the seizure during an interview Wednesday with The Associated Press, saying only that the uranium was intercepted last month coming into his country in the Caucasus region of southeast Europe.
The Georgian Interior Ministry said a group of foreign nationals had been detained, and the uranium was in a secure location.
The head of Georgia's nuclear safety agency, Zaal Lomatadze, told AP Television News in Tbilisi that the "organized group of people tried to smuggle in a small amount of enriched uranium with the purpose of selling it to a would-be buyer."
He said Georgia had registered such smuggling "attempts" involving Russian citizens as well as people from the breakaway Georgian territories of Abkhazia and South Ossetia. "What will happen in the future of course is hard to say ... but we know it could be a potential problem," he said. Georgia borders Russia to the south, with all but one border crossing going through the breakaway regions.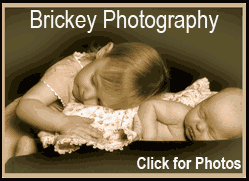 Russia's Foreign Ministry rejected the Georgian claims outright.
"It's not serious to make such unsubstantiated statements," ministry spokesman Igor Lyakin-Frolov told The Associated Press in Moscow. "(Saakashvili) must be fully honest in saying where and when it happened, instead of using it for political purposes and propaganda."
Saakashvili's government no longer controls the regions of Abkhazia and South Ossetia, which declared independence after the 2008 Russia-Georgia war, and the president said the smuggling is evidence of a security black hole in the area.
Such seizures have come "mostly from the direction of Russia," Saakashvili said.
The two countries have had tense relations for years, with their leaders routinely trading barbs.
During the brief August 2008 war, Russia destroyed much of Georgia's military infrastructure and occupied the two territories. Georgia has protested fiercely, claiming that Russia is trying to annex the regions.
Only Venezuela, Nicaragua and the South Pacific island nation of Nauru have followed Russia's example and recognized both regions as independent states, while the rest of the world considers them part of Georgia.
Russia has since taken steps to establish long term military bases close to the territories' borders with Georgia proper, and Saakashvili said it has been building up its artillery there, posing a menacing threat to Georgia. In the interview, Saakashvili appealed for more western support, saying western involvement in the region is his country's best defense.
"We are not asking for an American troop presence," he said. "We are asking for an American political, economic and security presence."
South Ossetia's border is a mere 30 miles (48 kilometers) from Georgia's capital, Tbilisi.
News of the uranium seizure emerged during last week's nuclear security summit in Washington, which was hosted by President Barack Obama and that Saakashvili attended. It was first reported by Britain's The Guardian newspaper.
Obama has pointed to Russian cooperation as essential to his goal of securing all of the world's nuclear materials within four years. At the summit, Russia and the U.S. signed a deal to dispose of tons of weapons-grade plutonium.