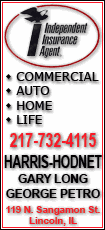 The debate could be a game-changer, with candidates dueling over foreign affairs at a time when the country is broke and voters are angry. Any mistakes could tip the scales in this razor-sharp race.
Britain's May 6 general election is expected to be the closest in decades, with polls suggesting that no party will win an outright majority. That situation could turn the Liberal Democrats into a kingmaker, bartering with both Labour and the Conservative for things they want -- namely electoral changes that could weaken Britain's traditional two-party system.
Audience members in the 90-minute live debate will get a chance to question Brown, Cameron and Clegg, whose winning performance in Britain's first U.S.-styled televised debate last week gave his party an unprecedented boost in polls.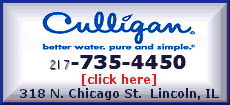 Afghanistan, Europe, Iran and Britain's special relationship with the United States will dominate Thursday's debate, even though Britain's ailing economy is expected to be what ultimately influences voters. Unemployment has soared and Britain's deficit is one of the largest in Europe. The topic of economics has mostly been reserved for the final televised debate next week.
U.S. interests have long influenced elections in Britain. The Labour Party, which has been in power for 13 years, lost many seats in the 2005 general election when voters cast protest ballots against Tony Blair's decision to lead Britain into the Iraq war. The fighting in Afghanistan is now one of Britain's longest and most costly conflicts, draining government coffers as the country tries to recover from its worst recession since World War II.
Analysts say Clegg could win the foreign policy debate simply because he stands apart from his rivals on international issues. His party voted against the war in Iraq, he has questioned what he calls Britain's "subservience" to U.S. interests and has proposed scrapping a costly plan to replace the country's four nuclear-armed submarines so money can be better spent.
But expectations are also high for Clegg, and Brown and Cameron will be on the attack. Unlike last week's debate, Clegg will be sandwiched in between Cameron and Brown.
Clegg scored points in last week's debate by looking confident and relaxed, speaking clearly on issues ranging from immigration to banking greed and coming across as a "nice guy," according to pollsters.
"Clegg has discovered the secret formula that connects him with the British people," said Frank Luntz, a U.S. consultant who advises Republicans. "He will score points on Iraq and Afghanistan but he will lose points on his position with Europe, which is very unpopular. Britain does not want to be part of euro and does not want to be part of the Continent."
Clegg, a former member of the European Parliament, once backed Britain adopting the euro and has talked about forging stronger ties with Europe. He says Britain needs cooperation from other European countries if progress is to be made on immigration, climate change and bank regulation.
Cameron has long been a euro-skeptic while Brown welcomes European cooperation but still believes Britain should retain its own currency.
Unlike Clegg's party, both the Conservatives and Labour voted to join the U.S.-led war in Iraq -- a decision that haunted Labour for years. A poll this week showed some 72 percent of Britons think the war in Afghanistan is unwinnable.
"I'm sure Iraq will be Clegg's strongest point," said Malcolm Chalmers, a security specialist at the Royal United Services Institute. "Whatever people felt at the time, the overwhelming retrospective perspective is that it was a mistake. I think Gordon Brown and to lesser extent Cameron will be vulnerable on Iraq."