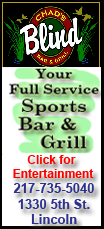 The two-time Super Bowl winner was suspended by NFL commissioner Roger Goodell on Wednesday for six games without pay for violating the league's personal conduct policy. A week after Roethlisberger avoided sexual assault charges in Georgia, Goodell also ordered the Pittsburgh Steelers quarterback to undergo a "comprehensive behavioral evaluation by professionals."
Goodell said the league's conduct policy gave him the right to impose discipline regardless of whether Roethlisberger broke the law. He added that team offseason activities were off limits to the quarterback until he completes the evaluation and is cleared by the league to rejoin the Steelers. The ban could be shortened to four games for good behavior.
The NFL handed down the punishment a week after prosecutors decided not to charge Roethlisberger in a case involving a 20-year-old college student who accused him of sexually assaulting her in a Milledgeville, Ga., nightclub last month.
"I recognize that the allegations in Georgia were disputed and that they did not result in criminal charges being filed against you," Goodell said in his letter to the six-year veteran.
"My decision today is not based on a finding that you violated Georgia law, or on a conclusion that differs from that of the local prosecutor. That said, you are held to a higher standard as an NFL player, and there is nothing about your conduct in Milledgeville that can remotely be described as admirable, responsible, or consistent with either the values of the league or the expectations of our fans.
"Your conduct raises sufficient concerns that I believe effective intervention now is the best step for your personal and professional welfare."
The Steelers said Roethlisberger was unavailable for comment.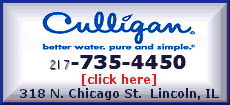 Sitting out all six games would cost Roethlisberger an estimated $2.8 million of his $102 million total deal. And trade rumors immediately swirled: Would the Steelers, who declined to address the speculation, weigh dealing their franchise quarterback for a Top 10 draft pick if one were offered.
"I think if Ben has shown anything, it's that he's able to recover whenever he has been faced with adversity," safety Troy Polamalu said. "Everything is not always peachy. Not everybody has that unblemished image. If he has that repentance, the way he is going to have to have it to continue to live his life, this will be the great example of that."
Roethlisberger is the first player suspended by Goodell under the conduct policy who hasn't been arrested or charged with a crime.
Roethlisberger also is being sued by a woman who accused him of raping her at a Lake Tahoe hotel-casino in 2008. He denied the allegation and wasn't charged.
"In your six years in the NFL, you have first thrilled and now disappointed a great many people," Goodell wrote. "I urge you to take full advantage of this opportunity to get your life and career back on track."
Before taking action, Goodell said he interviewed Roethlisberger on April 13 and talked to current and former players and the players' union. He also reviewed information from the Georgia Bureau of Investigation and Milledgeville police and talked privately with Georgia district attorney Fred Bright. In addition, Goodell said he listened to recommendations from the quarterback's representatives, and took into account information learned by the NFL office regarding the alleged assault.