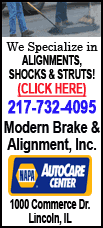 Jefferson responded exactly the way Popovich hoped. He matched his Game 1 points in the opening minutes and was 7 of 9 by halftime, several coming during a 12-1 surge that broke the game open for good.
Tim Duncan scored 17 of his 25 points in the second half, many dousing Dallas rallies. He also had 17 rebounds.
"We went to Tim just about every other time down the stretch," Popovich said. "He came through by scoring and rebounding at the other end. He did a really good job of scoring when they cut it to six or eight."
Mavs star Dirk Nowitzki went from hardly missing in Game 1 to hardly making. The Spurs didn't even smother him; merely knowing they were creeping his way threw Nowitzki out of whack. He missed six of his first seven shots, and even missed a free throw after having made 88 in a row. He finished with 24 points, down from 36 in the opener.
The Mavericks played their best only after they seemed to have buried themselves -- down 16-5 early, they got within one by the end of the quarter; down 80-60 late in the third quarter they scored 12 straight points; down 13 again early in the fourth, they clawed within five. However, they never led and have now given away home-court advantage.
Game 3 is in San Antonio on Friday night, and the folks in the Alamo City probably can't wait. They're especially looking forward to seeing Mavs owner Mark Cuban, who fanned the flames of the rivalry in recent days by repeatedly saying, "I hate the Spurs."
The Spurs built their leads by playing smart. They held onto the ball (only nine turnovers, down from 17 in Game 1), forced their way to the rim, then took advantage of the space that opened up for longer-range jumpers. In the game-breaking second quarter, their inside-out attack produced 34 points on 68 percent shooting.
"They were a hot-shooting team and we were unable to keep them from being a hot-shooting team," Dallas coach Rick Carlisle said. "When the ball's in the air, it's anybody's ball. They came up with all those plays. They got the loose balls and they were more opportunistic."
Manu Ginobili had 23 points, including a 3-pointer with 1:48 left that he punctuated with a celebratory punch as fans began rushing toward the exits.
Tony Parker, still coming off the bench, had 16 points and eight assists.