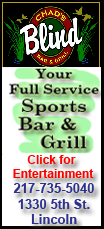 Delany's first public comments in about two months on the subject that is dominating college football this offseason lasted about 30 minutes, but didn't provide much insight.
"There are no announcements, notifications, or is there a change in the timeline," he said Wednesday, while taking a break from BCS meetings at a lavish resort hotel in Arizona.
Back in December, the Big Ten announced it was considering expansion and that it would take about 12 to 18 months to figure out what it wanted to do.
According to Delany, the league is still mulling over its options.
"It's pretty clear that we may not act," he said. "It's also a possibility that we may. It's a possibility that we may act in a way that would (add) more than a single member.
"There's nothing Earth-shattering here. I wanted to put our announcement of last December into some sort of context given some of the reports."
The Big Ten has hired Chicago-based financial firm William Blair & Company, Delany said, as a consultant. He added that the firm is not specifically vetting candidates to become the next Big Ten member.
He would not go into specifics about what type of school and athletic program would interest the Big Ten.
"You're not trying to find somebody that you want to spend a year with," he said, "you're trying to find out who you're going to be for the next 25 to 50 years."
A bigger Big Ten would allow the conference to expand the reach of its cable network, which has turned into a cash cow in its three-plus years of existence. It would also allow the league to add a championship game, though Delany reiterated that creating a Big Ten title game, which would require at least 12 members according to NCAA rules, is not the conference's primary motivation when it comes to expansion.
While Delany hasn't said much if anything publicly about what the conference plans to do since December, the rest of the college football world has been eagerly awaiting any news and gobbling up the rampant speculation about which schools might be headed where.
The most likely potential candidates to become the next member of the Big Ten, now reside in the Big 12 (Nebraska, Missouri and Texas) and Big East (Pittsburgh, Syracuse and Rutgers).
For the Big East, which has only eight football members, losing schools could be a crushing blow.
"It would be irresponsible of me not to be concerned about that stuff," Big East commissioner John Marinatto said. "We're all concerned about it, not only the Big East."