At one point the crowd of teachers, public employees and union workers from across the state chanted for lawmakers to raise their taxes and to not leave Springfield until the legislature had approved some type of tax increase.

Rally goers supported both Gov. Pat Quinn's 33 percent income tax increase plan and a different tax hike that passed the Illinois Senate last year but has since been stalled in the House.

But it was the personal stories from individuals that told the actual story behind the budget numbers.

Mary Lang took the day off from her classroom at Belvidere Central Middle School. She said the lack of state money is having an impact on local schools.
Lang said Belvidere has written its budget for the next school year, and there are huge gaps in the spending plan.
"We had 57 teachers that were (laid off); 37 of them have already been called back," Lang said. "But our district is waiting to hear how much money they'll be getting from the state (in terms of) the foundation level. And that foundation level is supposed to be at least $450 less than what we received this year."
Fellow Belvidere teacher Kendra Asbury said that kind of uncertainty is tough on young teachers. She said not everyone who got a pink slip this spring will come back next fall, even if there's money to pay them.
"It's taking a huge toll on teachers, especially new teachers," Asbury said. "Morale is low. It's hard to keep those competent people, even in our universities, if people know those jobs aren't out there."
Southern Illinois teacher Larry Luna got angry at the idea that there is plenty of fat to cut from school payrolls.
Luna guesses there may be fat at some schools, but he said Harrisburg High School is held together with "tape and baling wire," and there isn't any extra money to be found.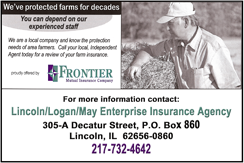 "I don't make a big salary," Luna said. "Our superintendent makes half to a third of some of these numbers that I've seen; our teachers make a half to a third of these big salaries that I've seen. They need to come down to Harrisburg and look on our rolls and check in our books, because we don't make those big figures."
The story was the same from human service providers who say the state's problems more directly affect them.
Patricia Edwards is a home health care worker from Peoria. She takes care of a few senior citizens, but she said that even with steady work, she's had to worry about her paycheck -- so much so that her retired husband recently went back to work.
"I said, 'I'm sorry, I hate to ask you to do this -- I know you just retired in November -- but you're going to need to find a full-time job, or else we're going to lose everything.'"
Christina Rios from Moline said she'd face a similar choice if state funding for her child care runs out.
Rios is a student who also works as a waitress, but she said she'd have to stay home with her children if her day care closes.
"The child care for my youngest son would be $215 a week," Rios said. "I'd have to drop out of school, and I don't make enough money right now to pay for quality care. If I was to continue working, I'd have to use an underground baby sitter."
Rios' child care provider, Skip Along Day Care in Moline, believes that is a real possibility.
Angie Kendall with Skip Along said that if the state cuts funding, or delays payments any longer, it would put a lot of people into Rios' situation.
"At our center alone we have 225 children. About 90 percent of them are on some sort of funding," Kendall said. "People need these services."
Kendall said the state can either pay for early childhood education or pay for other services down the road.
But the stories are not new to lawmakers, who said they've been hearing the same thing for months, if not years. None of the thousands at the statehouse rally had an answer for what will happen if the legislature does not raise taxes.
Lawmakers have been saying for months they doubt they'll even vote on a tax hike until after the November election.
[Illinois Statehouse News; By BENJAMIN YOUNT]