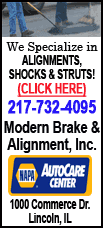 So many that Republicans in the state Senate say they're having a hard time figuring out the total price tag.

The Senate Republicans on Thursday released an analysis of Quinn's proposals that lawmakers say shows only $200 million in cuts, not the $2.6 billion the governor's office claims.

But the GOP numbers also shift and are based on claims that new spending and the costs of borrowing almost $6 billion eat away at the cuts proposed by the governor.

State Sen. Matt Murphy, R-Palatine, said the Quinn administration did not factor in $400 million in debt service in its budget and glosses over plans to put back money for schools and local governments if lawmakers approve an income tax increase.
Not that Murphy believes the governor will get his 1 percent "surcharge for education."
"What's he going to do when, not if, but when he doesn't get his 33 percent income tax hike? Or when he doesn't get the i-tunes tax, or the manufacturers' credit tax," Murphy asked. "Is he going to borrow more money?"
Quinn on Thursday said he's not going to seek the so-called i-tunes tax, which would have taxed digital music or video downloads. Instead, he's sticking with his call for an income tax increase from 3 percent to 4 percent. He did not respond directly to Murphy's comments.
But both Republican and Democrats believe it's unlikely the governor will get the tax increase, especially in an election year during a recession with statewide unemployment topping 11 percent.
But Murphy believes that just because the governor's tax hike appears to be dead, that doesn't mean the rest of the Quinn budget can be dismissed.
"Everybody says, 'You know the Democratic leaders in the General Assembly are going to dismiss this out of hand.' But let's remember that he is the governor ... and we need to take seriously Gov. Quinn's proposals."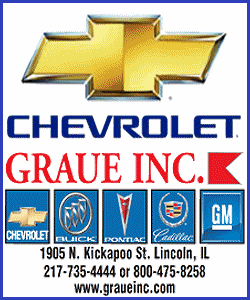 The Republican proposal centers on deeper cuts to state spending than Quinn has proposed and in much different areas.
State Sen. Chris Lauzen, R-Aurora, said the state could find as much as $3 billion to cut -- but only if lawmakers roll back Medicaid spending and change pension benefits for current public employees.
Those ideas seem even more politically unlikely than Quinn's tax hike, especially since the state constitution protects public pensions for current workers.
State Sen. Tim Bivins, R-Dixon, said the state should start with a hiring freeze and a spending freeze.
"What I see are agencies coming in and filling jobs and giving pay raises ... creating positions that never existed before, such as the kayak czar, and I know that has been rescinded ... but also as chief recruiting office in the state police, even though we're not going to hire anyone for two years."
Legislative leaders will meet on Friday in another attempt to start budget negotiations. The General Assembly is scheduled to adjourn May 7.
[Illinois Statehouse News; By BENJAMIN YOUNT]