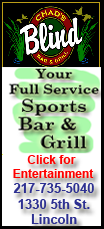 "My campaign for the United States Senate goes forward with a renewed determination to turn Illinois' economy around and to fix what's broken in Washington, D.C.," he told reporters late Friday, just hours after regulators shut down Broadway Bank.
The closure was expected but still presents an election challenge for Giannoulias, who worked as a senior loan officer at the bank until he was elected treasurer four years ago.
Broadway Bank, which was heavily into real estate loans and lost $75 million last year, had been given until Monday to raise about $85 million in new capital, but the Federal Deposit Insurance Corp. announced at the close of business Friday that Broadway was among seven Illinois banks that had failed.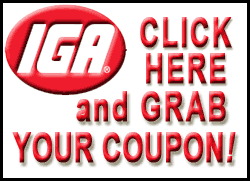 Giannoulias, 34, has tried to take some of the political and public relations sting out of the collapse, acknowledging that the bank was likely to fail but blaming the bad economy. He said the business was financially healthy when he left four years ago.
Late Friday, Giannoulias' voice broke as he talked about the collapse and vowed to work harder in his bid to win the Senate race. He said he knows firsthand the impact that the economy has had on people and businesses in Illinois.
"There was no bailout for my father's bank. It is an incredibly sad and heartbreaking day for me and for my family. This bank has helped thousands of people when no one else would give them a chance," he said.
His Republican opponent, U.S. Rep. Mark Kirk, has made the bank's finances a central issue in their Senate race.
"While years of risky lending schemes, hot money investments and loans to organized crime led to today's failure, it's a sad day for Broadway Bank employees who may lose their jobs due to Mr. Giannoulias' reckless business practices," Kirk spokeswoman Kirsten Kukowski said in a statement Friday night.
Giannoulias' campaign and Democratic insiders have maintained he can still beat Kirk, a moderate Republican and an officer in the Naval Reserves. Democrats outnumber Republicans in Illinois, and Obama remains a popular figure in the state.
On Friday, before the bank failure was announced, the White House said Obama intends to help Illinois Democrats "up and down the ballot."