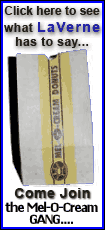 The move comes after Democratic Gov. Pat Quinn and running mate Sheila Simon released their 2009 tax returns to reporters earlier this week.


Quinn had criticized his gubernatorial opponent for not releasing his tax documents earlier.


But Jason Barickman, personal and campaign attorney for Brady, said the Bloomington state senator has a lot of business partners and interests that could suffer with the release of his tax information.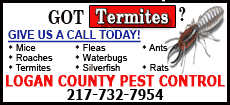 "By providing information on the financial status of his businesses, we are opening the door to (Brady's) competitors to have information that in no other circumstance would be available to them. He's chosen to release that to his own detriment," he said.

Brady's adjusted gross income has fallen by nearly $440,000 in the last six years, which the Brady campaign attributes to the difficult economic climate for small businesses. Brady's family owns a house building business in Bloomington.

Brady's 2009 tax returns indicate he brought in an adjusted gross income of $119,910, which includes his wages as a state senator, his share of business assets sold, as well as overall gains in his business interests and rental properties.

Brady did not have to pay any federal taxes in 2009 because his taxable income as a small-business owner did not reach a threshold set in the federal stimulus bill, according to Barickman.

Brady did not have to pay any state or federal taxes in 2008 because he incurred an overall loss of $116,679. That year, Brady's business interests dropped $389,500 in value.

The Brady campaign claims the struggles in the housing industry and the national economy are to blame for the drop in adjusted gross income.

In 2004 and 2005, Brady claimed an adjusted gross income of more than half-a-million dollars each year.

The Quinn campaign criticized Brady for not making his tax returns more permanently available.

"This sounds more like a glimpse of Haley's Comet or of a solar eclipse than the full disclosure the public deserves," the Quinn campaign said in a statement.

Quinn reported an adjusted gross income of $157,122 for 2009, which included his wages as governor, some interest income and some withdrawal from his pension fund.

Quinn paid $27,457 in federal income taxes and $4,468 in state income taxes in 2009.

Brady and Quinn will square off in November's general election for the state's highest office.
[Illinois Statehouse News; By KEVIN LEE]