Here the registration table is manned, anxiously waiting for runners to check in before the event.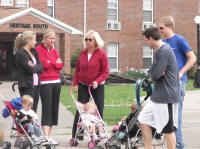 A handful of "rollers" gather across the street from the registration tables.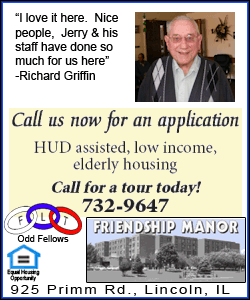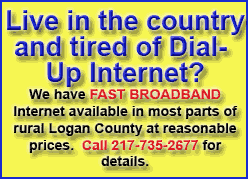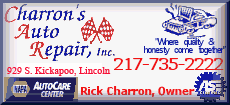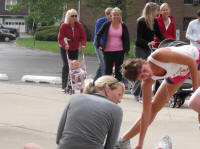 In front of University Hall, these two runners stretch their muscles, preparing for the run.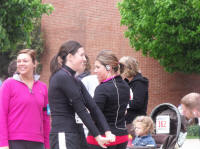 Several of the runners brought their iPods, perhaps so they could listen to motivational music to help them run.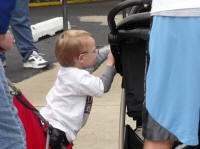 This little roller checks out his competition: two little girls in a double-wide stroller.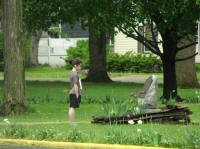 Waiting for the race to begin, this young lady checks out some of the historical markers that testify to the history of the college.