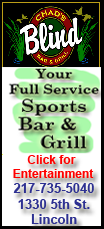 He has made a career of grabbing readers and advertisers from competing newspapers, and now he is racheting up the challenge his Wall Street Journal poses to The New York Times. On Monday, the Journal is launching a metro section that will vie for readers and advertisers on the Times' turf.
Although the new section will be available only in the New York City area, collateral damage could spread around the country. Both newspapers are jostling with each other, USA Today and regional dailies for readers. By dramatically lowering advertising rates in New York to undercut the Times, Murdoch's assault could leave both newspapers with fewer resources for other expansion plans.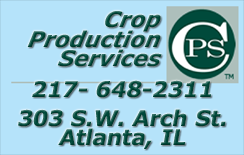 "The Times has a lot of readers and a lot of them are very loyal, long-standing folks. It's not going to be easy to peel off the Times' core constituency," says Dean Starkman, a former Journal reporter who writes for the Columbia Journalism Review. "As a business proposition, I think I'm with the majority of skeptics who think that this could ultimately damage both papers."
Luxury retailer Bergdorf Goodman, a longtime prominent advertiser in the Times, plans to advertise in the new Journal section. "We're going to try it and see," spokeswoman Ginger Reeder says. "We always look for new ways to reach our customers." It's not yet clear whether Bergdorf will reduce its advertising in the Times.
Times President and General Manager Scott Heekin-Canedy says several prominent advertisers have assured him that their promotions in the Journal's new section will not come at the expense of the Times. He declined to name the advertisers.
"We won't get in a pricing war," he says.
News Corp. said Murdoch, 79, was not available for an interview. But he has been open about his goal of using his media properties to challenge what he considers a left-leaning news establishment in the U.S.
And he took a swipe at the Times in a speech to New York real estate executives last month. "We believe that in its pursuit of journalism prizes and a national reputation, a certain other New York daily has essentially stopped covering the city the way it once did," he said.
Times Co. CEO Janet Robinson fired back Thursday. "When you're the lead dog, people are constantly going to go after you," she told financial analysts. But she argued that the Times has a better case to make with advertisers.
"They are aware of the fact certainly that we have a larger female audience. They are aware of the fact that there's more time spent with our newspaper and website than the Wall Street Journal," she said.
Going after the Times is the fight Murdoch had in mind when News Corp. bought the Journal and its parent Dow Jones & Co. for $5 billion in 2007.
Since then, he has tried to broaden the newspaper's appeal by remaking the Journal's front page. Last year it surpassed USA Today as the nation's most widely circulated newspaper.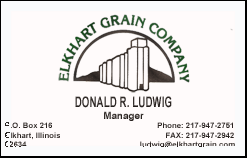 The new Journal splashes color photos in place of its customary small, black-and-white renderings and includes more coverage of topics outside of business and finance. One recent edition carried a photo of the volcanic eruption in Iceland across the top of the page.
To fill its new metro section, the Journal has hired several former staffers of The New York Sun. The Sun, a feisty upstart that -- like the Journal -- had conservative opinion pages, spent six years trying to rival the Times with aggressive local coverage before going out of business in 2008. John Seeley, the Sun's former deputy managing editor, will lead the Journal's new metro section. Pia Catton, the Sun's former culture editor, has been named the section's lead arts and leisure reporter.
"They are hiring people trained to compete with the Times," says one former Sun contributor who was approached about a job with the new section. He spoke on condition of anonymity because his discussions with the Journal were supposed to be confidential.
Murdoch has relished similar competitions.
After buying the Times of London in 1981, he grabbed circulation from The Daily Telegraph by slashing subscription prices and introducing coupon promotions and prize raffles.
As the owner of the Telegraph, Conrad Black battled Murdoch before Black was convicted of defrauding his own company in 2007. The Telegraph survived, but in an e-mail from prison Black wrote that if his experience is any guide, The New York Times could struggle to "absorb the kind of price-cutting and profligate expenses Murdoch will pour on."
As owner of The New York Post, Murdoch has been willing to cut newsstand prices and lose tens of millions of dollars in his bid to outsell the New York Daily News. In 2000, the Post sold about 435,000 copies on an average weekday, compared with 714,000 for the Daily News. By 2009, the Post was up to roughly 530,000 copies while the Daily News had sunk to 570,000.
And Murdoch's underlings have been accused of using rougher tactics than just price cutting or promotions.
News Corp. subsidiary News America, which prints coupons and grocery store ads and is led by New York Post publisher Paul Carlucci, agreed in January to pay $500 million to settle a lawsuit with rival Valassis Communications. Valassis had accused News America of using its market clout to demand that customers advertise exclusively with News America. It likened Carlucci to the gangster Al Capone beating his enemies with a baseball bat in the film "The Untouchables."