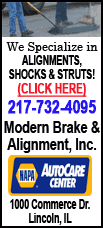 The Louisville, Ky., company earned $258.8 million, or $1.52 per share. That's up from $205.7 million, or $1.22 per share, a year earlier. Humana said it gained 37 cents per share from a greater-than-expected development of medical claims reserves. Excluding that benefit and greater tax costs, the company said it earned $1.19 per share. Revenue grew 10 percent to $8.44 billion from $7.71 billion.
According to Thomson Reuters, analysts expected $1.14 per share and $8.27 billion in revenue.
Medicare Advantage membership grew 19 percent, to about 1.7 million members. Revenue from Medicare Advantage plans also rose 19 percent to $4.82 billion. Membership in stand-alone prescription drug plans and commercial plans decreased, with commercial membership down 4 percent.
Humana is now forecasting a profit of $5.55 to $5.65 per share for the year, up from an earlier estimate of $5.15 to $5.35 per share. That estimate includes the gain from reserve developments. It also raised its revenue estimate to a range of $33.5 billion to $34.5 billion, up from $33 billion to $34 billion.
Analysts expect $5.53 per share and revenue of $33.4 billion, on average.