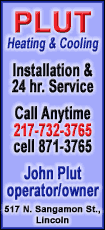 "It's clear from the history of problems we're seeing that there is a need for more careful infusion pump design and testing," said Dr. Jeffrey Shuren of the U.S. Food and Drug Administration. He announced the initiative Friday at a health journalists' conference in Chicago.
Infusion pumps are used to deliver fluids -- liquid nutrients and medicines like insulin, morphine, chemotherapy or anesthesia -- into a patient's body. They are used in hospitals as well as by patients at home.
Over the past five years, the FDA has received reports linking 710 deaths to infusion pump problems, and that likely is an underestimate, said Shuren, the FDA's director of the Center for Devices and Radiological Health,
In the past, many problems were attributed to human error, a doctor or nurse thinking they mistyped infusion directions. But FDA officials believe that software and design issues are actually at the root of many of them.
The FDA is working on new guidelines that call on manufacturers to provide more detailed design and engineering information to FDA for new pumps. The FDA also wants manufacturers to try out the devices in settings where they are commonly used, and when necessary, it wants to be able to inspect the manufacturing plant before approving the device.