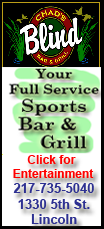 Carmelo Anthony finished with 39 points and led the Nuggets back within range late in the fourth quarter, but Denver never caught all the way up and lost for the third straight time in the series.
Game 5 is Wednesday in Denver, where the Nuggets will need to win at home to stay alive.
The Jazz controlled the first three quarters, seeming quicker and more determined than Denver while chasing down loose balls and firing up the fans with every hustle play. The frustrated Nuggets battled foul trouble, losing Chauncey Billups while trying to rally in the fourth quarter.
Denver trailed by 18 entering the final period but was able to get within 113-106 on back-to-back 3-pointers from Anthony, but that was as close as it could get.
C.J. Miles scored 21 and Wesley Matthews added 18 points for Utah. The Jazz led by as much as 20 and had the Nuggets off balance until Anthony led a surge early in the fourth.
Anthony converted a three-point play, then hit a 3-pointer to cut Utah's lead to 90-79, but he was called for his fifth foul with 8:45 left to play when he got tangled up with Williams while going for a rebound. Anthony pleaded to the officials while still on his back outside the lane, but there was no changing the call and he was carrying five fouls for the third straight game.
Anthony sat for a couple of minutes and the Nuggets were still trailing 98-85 when he returned. Denver put together a few more runs that got it close enough for Jazz fans to get quiet and worry, but Utah was able to hang on.
Kenyon Martin and Chauncey Billups scored 14 apiece for the Nuggets. Nene and J.R. Smith both scored 10.