"It's the first time I felt like we've got nearly the horse that could maybe withstand the three-race series," Pletcher said.
He'll never know.
Pletcher pulled Eskendereya (pronounced Es-ken-der-AE-ah) out of the Derby on Sunday due to swelling in his left front leg.
And while Pletcher could still send as many as six horses to the starting gate for next week's Derby as he tries to end his 0-for-24 streak in the Run for the Roses, he knows he lost something special.
"We've been fortunate to have some really, really good horses over the years," he said. "I don't think we ever had one at this stage of his development that's this good. ... He's special."
So special Pletcher and owner Ahmed Zayat figured it wasn't worth the risk once Pletcher noticed inflammation in the leg after Eskendereya's gallop over a sloppy track on Saturday.
The swelling grew worse overnight, and Pletcher sent Zayat a text at 4:30 a.m. Sunday morning expressing his concerns.
Two hours later, Eskendereya's Derby was over.
Pletcher said Zayat "took it better than I would have."
"He says the horse comes first," Pletcher said. "He loves Eskendereya. He's not going to do anything to take any chances. ... It's not a phone call I wanted to make."
Eskendereya had been so dominant in winning the Wood Memorial and Fountain of Youth Stakes by a combined 18 1/4 lengths he would have easily been the morning line favorite when the expected 20-horse field is set Wednesday afternoon.
Oddsmaker Mike Battaglia said he could have put the odds on Eskendereya as low as 9-5, an eye-poppingly low number in a race as wide-open as the Derby.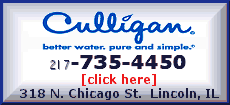 Then again, Eskendereya certainly looked deserving of the honor.
"You thought to yourself, 'This is an exceptional horse' and rightfully so," said trainer Nick Zito, who finished a distant second with Jackson Bend in both prep races.
Pletcher couldn't help but agree.
Normally reserved when talking about his horses, Pletcher acknowledged he thought he had something special in the muscular colt.
Pletcher could still send up to six horses to the post in the Derby, but none boast Eskendereya's impressive credentials. He is unbeaten in four starts on dirt and just appeared to be blossoming this spring after ending his 2-year-old campaign with a disappointing ninth-place finish in the Breeders' Cup Juvenile at Santa Anita last November.
He grew up over the winter, winning an allowance race at Gulfstream Park in January then serving notice that he arrived with an 8 1/2-length win in the Fountain of Youth. He backed it up with a dazzling victory in the Wood, where he broke away from the field at the top of the stretch in a 9 3/4-length romp with no urging from jockey John Velazquez.
"I think his last two races were as good as any 3-year-old has ever run," Pletcher said.
Only three weeks after looking unbeatable in the Wood, Eskendereya's racing future could be in jeopardy.
While Pletcher said it's too early to tell the severity of the injury, when asked if the situation was career-threatening, he simply answered "I hope not."