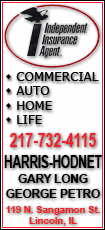 Javier Vazquez (1-3) threw 78 pitches in just 3 2-3 innings, giving up five runs, five hits and three walks. The 33-year-old right-hander hasn't made it through the sixth in any of his four starts, surrendering 20 runs in 20 innings. Last year, Vazquez pitched at least six innings in 28 of his 32 starts with Atlanta.
New York had won its first five series, including a three-game set against the Angels in the Bronx, to tie the 1926 Yankees for the most consecutive series won by the franchise at the start of a season.
The Angels spotted the Yankees a 3-0 lead before Abreu launched a solo shot to right with two out in the third. It was his 259th career homer and his 10th off Vazquez, the most he's hit against any pitcher.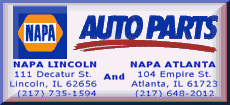 The three-time defending AL West champions pulled ahead 5-3 in the fourth with Howie Kendrick's RBI single, Wood's clutch double off the glove of a diving Marcus Thames in left field, and a run-scoring groundout by Maicer Izturis. Wood's first two RBIs of the season came in his 51st at-bat.
In the seventh, the switch-hitting Morales got the green light on a 3-0 pitch from Damaso Marte with two outs and hit a three-run shot to left-center. In Friday's series-opening 6-4 win, Morales hit a tiebreaking two-run homer off Joba Chamberlain in the eighth inning.
Cano, who homered twice against Kazmir on April 15 at Yankee Stadium in the left-hander's season debut off the disabled list, had to bail out of the batter's box on the first pitch he saw from the left-hander in their rematch. The next one hit Cano on the backside, and he went to first base without incident as manager Joe Girardi and trainer Steve Donohue went out to check on him.
Jorge Posada hit the very next pitch into the trees behind the center field fence for his fourth homer to give the Yankees a 2-0 lead, and Cano stomped on the plate before heading to the dugout.