A surge in wholesale gasoline prices should push pump prices to an 18-month high and put drivers in many parts of the country on the cusp of having to pay $3 per gallon for gasoline.
Pump prices have been mostly flat for the past week. But wholesale prices jumped 5 cents Friday. That should translate into retail prices of at least $2.87 per gallon in the next couple of days, the highest level since October 2008, said Tom Kloza of Oil Price Information Service. The current national average is around $2.85 per gallon.
Oil prices have doubled in the past year as various economic indicators and a surging stock market suggest the Great Recession is over and that energy consumption will improve, especially in emerging markets such as China and Latin America.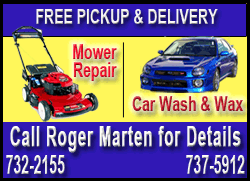 Gasoline prices have followed along. Also, in the spring gasoline demand typically picks up and more expensive blends are produced to meet anti-pollution requirements. The Energy Department and a number of analysts expect average retail gasoline prices to top $3 a gallon by summer.
The nationwide average was $2.854 per gallon on Monday, according to AAA, Wright Express and Oil Price Information Service. Prices have risen 4.8 cents over the past month and are 80.2 cents higher than a year ago.
In its weekly report on gasoline prices released late Monday, the Energy Information Administration said the national average for a gallon of gasoline fell 1.1 cents to $2.849. Prices dropped by nearly 4 cents in the Midwest last week and climbed by 4 cents in New England.
In one sense, drivers actually have been getting a break at the gas pump. Oil prices of $80 a barrel, about the average cost for crude so far this year, typically mean a pump price of about $2.90 per gallon, said oil analyst and trader Stephen Schork.
With crude prices currently at $85, "I can't see how we don't get to $3 on a national average," he said.