The 160-room Armani Hotel Dubai is a welcome bit of good news for Dubai's leaders after the troubled debut of the more than half-mile (828-meter) Burj Khalifa in January. An elevator malfunction forced a two-month closure of the spire's observation deck -- the only part of the tower open to the public.
The Italian designer was on hand for Tuesday's opening ceremony, which was delayed a week because of travel chaos from the Icelandic volcano. He said his goal was to build a comfortable and stylish hotel that would leave an impression.
"I wanted something very important, something to be remembered," Armani said, dressed in a dark T-shirt and white trousers. "Something not just for the present, but beyond."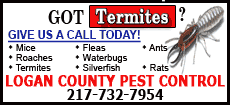 Armani was joined by the chairman of Burj Khalifa's developer Emaar Properties, which has a partnership to open more Armani-branded hotels, including the next one in Milan.
They have not disclosed financial details of their partnership.
Armani's Dubai outpost stretches from the base of the spindly, metal-and-glass Burj through the eighth floor, then skips some two dozen stories before continuing on floors 38 and 39. It includes multiple restaurants, a spa and an outdoor swimming pool.