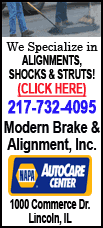 After big cost overruns and months of delays, the casino, more than a third of 2,500 hotel rooms and parts of a shopping mall and convention center were opened. A 1.2-hectare (3-acre) SkyPark connecting the tops of three 55-story hotel towers should open on June 23 while a theater opens in October and a museum in December.
The resort, known as the Marina Bay Sands, remakes Singapore's skyline, forming the far side of a marina facing the downtown area and what the government envisions will be a must-see tourist attraction. Officials also hope the casinos will revamp Singapore's image as an efficient but sterile manufacturing and financial center that's better known for strict laws including a ban on chewing gum and caning for minor offenses.
"There's no other casino this big right in the middle of a downtown," said Aaron Fischer, an analyst with CLSA in Hong Kong. "It's not comparable to anything."
The Marina Bay and Genting's Resorts World Sentosa, which opened Singapore's first casino in February, are making the island nation the gambling capital of Southeast Asia.
The two casinos will generate combined income of as much as $3.5 billion next year, or more than half of Las Vegas's $6 billion of annual gambling revenue, Fischer said.
"The appetite to gamble in Asia is huge," he said.
In Macau, a Chinese gambling enclave, the average bet at its casinos is $40 while in Las Vegas it's $5 to $10. VIP guests, which are two-thirds of Macau's $20 billion gambling market, average $10,000 per bet, Fischer said.
"There's enough room in Asia for five to ten Las Vegases," Sands Chief Executive Sheldon Adelson told reporters after the opening. "Chinese culture and Asian culture aren't going to change."
The Singapore government, which forbade casinos for decades, has sought to lessen the damage of problem gambling by charging citizens and permanent residents 100 Singapore dollars ($73) per day or SG$2,000 a year to enter a casino.