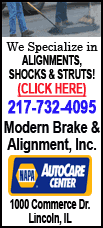 Today's highlight in history:
On April 27, 1810, Ludwig van Beethoven wrote one of his most famous piano compositions, the Bagatelle in A-minor, popularly known by its reported dedication, "Fuer Elise" (for Elise). (Note: The title is generally spelled "Fur Elise" with an umlaut over the "u.")
On this date:
In 1521, Portuguese explorer Ferdinand Magellan was killed by natives in the Philippines.
In 1570, Pope Pius V excommunicated Queen Elizabeth I.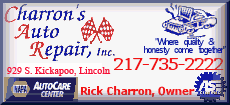 In 1805, during the First Barbary War, an American-led force of Marines and mercenaries captured the city of Derna, on the shores of Tripoli.
In 1822, the 18th president of the United States, Ulysses S. Grant, was born in Point Pleasant, Ohio.
In 1865, the steamer Sultana exploded on the Mississippi River near Memphis, Tenn., killing more than 1,400 people, mostly freed Union prisoners of war.
In 1932, American poet Hart Crane, 32, drowned after jumping from a steamer into the Gulf of Mexico while en route to New York.
In 1965, broadcast journalist Edward R. Murrow died in Pawling, N.Y., two days after turning 57.
In 1967, Expo '67 was officially opened in Montreal by Canadian Prime Minister Lester B. Pearson.
In 1973, Acting FBI Director L. Patrick Gray resigned after it was revealed that he'd destroyed files removed from the safe of Watergate conspirator E. Howard Hunt.
In 1978, convicted Watergate defendant John D. Ehrlichman was released from an Arizona prison after serving 18 months. Fifty-one construction workers plunged to their deaths when a scaffold inside a cooling tower at the Pleasants Power Station site in West Virginia fell 168 feet to the ground.