Eaton donates $50,000 to benefit Abraham Lincoln Memorial Hospital capital campaign

Send a link to a friend
[April 27, 2010] Eaton Corp. announced on Monday a "Powering Communities Grant" of $50,000 to benefit Abraham Lincoln Memorial Hospital's "Preserve the Mission" capital campaign. These funds will offset costs for construction of the new hospital building in Lincoln.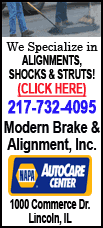 Eaton employees have chosen to use their company's gift to sponsor the digital mammography room in the new hospital's diagnostic center.

"Eaton Corp. is proud to support this project," said plant manager Rick Wyatt. "Abraham Lincoln Memorial Hospital is an essential asset to our community. We are happy to learn of the enhancements to programs already available to residents in our area that will be offered by this new facility."

"We are humbled by Eaton's generosity in response to our request for campaign support," said John Guzzardo and Bill Bates, co-chairs of the Preserve the Mission campaign. "Eaton has always demonstrated phenomenal community support. We are thrilled that preserving the local health care infrastructure is a priority for their corporation."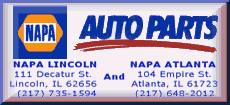 Building on Eaton's tradition of corporate citizenship, the company's Powering Communities Grants help improve the quality of life in the communities where Eaton employees live and work.
The Eaton manufacturing facility in Lincoln has been a part of the community for over 50 years and was named Large Employer of the Year in 2009 by the Lincoln/Logan County Chamber of Commerce for community involvement and support. The facility currently employs 450 people, producing electrical distribution products with applications in the residential housing markets.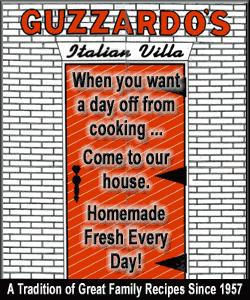 The $5.5 million Preserve the Mission campaign supports the new Abraham Lincoln Memorial Hospital, which will open in February 2011. The new facility will replace the current structure, dedicated 56 years ago. The new hospital is specifically designed around a model with three main themes: patient safety, quality and convenience. The new facility is designed to accommodate future growth to allow for new technologies, to operate more efficiently and to make access easy for patients.
Eaton Corp., headquartered in Cleveland, Ohio, is a diversified power management company with 2009 sales of $11.9 billion. Eaton is a global technology leader in electrical components and systems for power quality, distribution and control; hydraulics components, systems and services for industrial and military use; and truck and automotive drivetrain and powertrain systems for performance fuel economy and safety. Eaton has approximately 70,000 employees and sells products to customers in more than 150 countries.
[Text from Eaton Corp. news release]