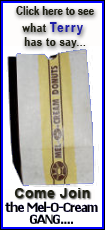 Benchmark crude for May delivery was down 19 cents to $82.25 a barrel at midday Kuala Lumpur time in electronic trading on the New York Mercantile Exchange. The contract lost $1.76 to settle at $82.44 on Tuesday.
Crude's slide follows falls in Asian stock markets Wednesday, dampened by the eurozone debt crisis after Standard and Poor's downgraded the debt of Greece and Portugal. Concerns are mounting that the problems could damage the global economic recovery and hurt oil demand.
"The eurozone debt crisis is driving markets down. It looks like $80 a barrel is a strong floor for crude in the near term," said Victor Shum, an energy analyst with consultancy Purvin & Gertz in Singapore.
Crude's bearishness is also partly due to expectations that the U.S. government's inventory report due later Wednesday will show a further rise in crude oil and gasoline stocks, he said. A report by the American Petroleum Institute late Tuesday showed gains in crude and gasoline inventories, piling pressure on the market, he said.
Traders are also waiting to see the outcome of the Federal Reserve's two-day meeting Wednesday.