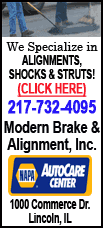 The downgrades by Standard & Poor's reinforced investor fears that Europe leaders were failing to get a handle on the government debt crisis afflicting Greece and that there is now a big chance of contagion with higher borrowing costs hitting other euro-using countries with weak finances.
"Contagion is the 'buzz' word and investors alike seem to be using it as a reason to take cash off the table," said Andrew Sykes, a trader at Spreadex.
In Europe, the FTSE 100 index of leading British shares was down 52.98 points, or 1 percent, at 5,550.54 while Germany's DAX fell 107.20 points, or 1.7 percent, to 6,052.31. The CAC-40 in France was 81.11 points, or 2.1 percent, to 3,763.49. These falls come on top of Tuesday's biggest declines in months following S&P's downgrades.
Earlier, Asian stocks tanked, with Japan's Nikkei 225 stock average leading the region-wide retreat with a 2.6 percent fall to 10,924.79. Wall Street was poised for further declines following Tuesday's hammering -- Dow futures were down 27 points, or 0.3 percent, at 10,928 while the Standard & Poor's 500 futures fell 2 points, or 0.2 percent, at 1,179.
The most dramatic decline Wednesday was registered in Portugal, where the main PSI 20 index in Lisbon slid 5.8 percent to 6,736.26.
Athens' composite ASE index fared modestly better after the regulator banned short-selling of banking stocks for two months -- following five days of dramatic declines, the index was down only 0.9 percent at 1,682.24.
For many in the markets, the euro area is now facing a real existential threat because the rules set up to support the euro have not prevented governments from spending their way into a crisis.
"The message is clear that the euro only works if all countries give up financial sovereignty and pool resources for common taxes, budgets and social security," said David Buik, markets analyst at BGC Partners.
"If these boxes are not all ticked the whole philosophy and ethos of a united Europe crumbles in to dust," he said.
Investors will be keeping a close watch on Berlin, where both Dominique Strauss-Kahn, the managing director of the International Monetary Fund, and Jean-Claude Trichet, the president of the European Central Bank, are expected to press German Chancellor Angela Merkel that the eurozone's largest country has to release its share of the euro45 billion bailout fund for Greece swiftly if this crisis is not going to lead to wide-scale government defaults, another banking crisis and a swift return to recession across the whole single currency bloc.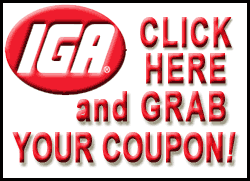 Germany, where the bailout is unpopular with voters, has been slow in authorizing the release of the funds -- its failure to do so stoked the panic in the markets, which has seen market rates on Greece's two-year bonds skyrocket to 21 percent.
"Jittery investors are concerned that the instability in the markets could snowball into something much bigger, and are hoping that real progress today may help to melt the ice," said Anthony Grech, market strategist at IG Index.