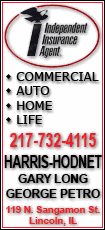 Markets were looking for reassurance from a meeting Wednesday by Chancellor Angela Merkel, the International Monetary Fund chief Dominique Strauss-Kahn and European Central Bank President Jean-Claude Trichet in Berlin.
The meeting comes a day after Standard & Poor's rating agency downgraded Greek bonds to junk status and lowered Portuguese bonds two notches.
The downgrade intensified Europe's spreading government debt crisis in which investors fear governments, with deficits swollen by the global economic turmoil of the past several years, won't be able to pay what they owe.
The worst fear is that the crisis will spread further to other countries with troubled finances such as Spain and Italy that are too large to be bailed out.
Greece has asked for some euro45 billion ($59.8 billion) from the countries that use the euro as well as the International Monetary Fund. But markets are worried because Germany has delayed approving its share of the money, calling for strict conditions and parliamentary approval.
As the largest country using the euro it would be the biggest single contributor with some euro8.4 billion in loans.
The debt downgrade "has sent the bond markets into meltdown and equity investors toward the exits," said Michael Hewson, an analyst with CMC Markets in London.
"It has also served to make the market realize that because of the fear of creating a precedent, even if Greece is bailed out, due to the uncertainty over the final price tag, neither Germany, nor the IMF would have deep enough pockets to bail out Portugal, Spain and other European countries with large deficit problems.
Many Germans oppose the Greek bailout; a poll by Dimap, for German newspaper Die Welt and French broadcaster France 24, showed that 57 percent of Germans thought that aid was a bad decision while just 33 percent favored such a move.
The survey was conducted earlier this month and surveyed 1,009 people. No margin of error was given.
Underscoring the German debate is an important election in Germany's most populous state on May 9. She is coming under pressure from within her own party, the conservative Christian Democratic Union, over her handling of the Greek issue.
Finance Minister Wolfgang Schaeuble stressed in an interview with the Handelsblatt daily Germany is committed to helping Greece.
"The German government is not riding the brakes," Schaeuble said. "We are pushing for a quick decision."
A government spokesman, who refused to give his name because of the sensitivity of the issue, said the Finance Ministry had already prepared draft legislation for parliament to approve the loan guarantees -- a critical and necessary step for the German contribution to go through.