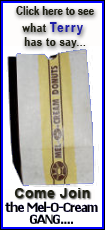 The nation's largest cable TV provider still sounded cautious notes Wednesday. It said that its growth could be hampered in future quarters because the jobless rate remains high and the housing market still is under duress. Such factors could lead fewer people to sign up for service.
The quarter also showed how competition in the TV business is taking a toll. Comcast's overall video revenue fell, in part because the company wasn't able to raise cable TV rates as much as it had a year earlier.
Comcast earned $866 million, or 31 cents per share, from January through March. That compares with $772 million, or 27 cents per share, in the same quarter in the prior year.
Revenue rose 3.8 percent to $9.2 billion from $8.9 billion in the first quarter of 2009.
The results beat the forecasts of analysts polled by Thomson Reuters, who on average expected Comcast to earn 30 cents per share on revenue of $9.15 billion.
Free cash flow -- a key metric for cable TV companies that manage high amounts of debt -- rose 38 percent to $1.89 billion as Comcast spent 19 percent less on capital expenditures.
Advertising revenue rebounded in the quarter, rising 23.5 percent to $360 million. Comcast said the recovery came across the board, from different types of advertisers, including automotive companies. Comcast sells national, local and regional ads on its cable channels such as E! Entertainment Television, Style Network and the Golf Channel.