The Indianapolis company is the largest commercial health insurer based on membership, with 33.8 million members at the end of the quarter.
The company earned $867.8 million, or $1.96 per share, up from $580.4 million, or $1.16 per share, one year ago. Excluding one-time costs and gains, WellPoint earned $1.95 per share. Revenue slipped to $15.1 billion from $15.14 billion.
According to Thomson Reuters, analysts expected a profit of $1.67 per share and $14.72 billion in revenue.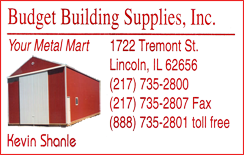 WellPoint runs Blue Cross Blue Shield plans in 14 states and Unicare plans in several others. The company said it did more state-sponsored business and received greater reimbursement for some programs. It did not have to spend as much on flu treatment because the flu season was surprisingly mild. Results from stand-alone Medicare Part D programs also improved.
Revenue from WellPoint's the consumer business fell by about 1 percent, but profits climbed 49 percent. Total premium revenue fell 2 percent, and other revenue dropped sharply. WellPoint had $154 million in other revenue a year ago, and $5.9 million in the latest quarter.