Overseas markets plunged again, a day after Standard & Poor's slashed its debt ratings on Greece and Portugal. Greece's debt was slashed to junk status.
There is concern that the debt crisis will spread further through the continent and stunt a global economic recovery.
The ratings cuts came shortly before European markets closed Tuesday, so the reaction has carried over into a second day. Asian markets fell sharply in their first trading since the downgrades. U.S. investors had nearly a full day of trading after the ratings cut on Tuesday, which could be why futures are just slightly lower.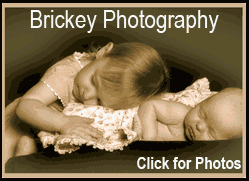 Fears of excessive government debt could drive up borrowing costs for many of the 16 nations using the euro and hurt the value of the common currency. Market rates for Greece's two-year notes have spiked to 21 percent. U.S. rates for two-year notes are around 1 percent.
The euro rose slightly against the dollar Wednesday, a day after plunging to its lowest level in about a year.
The Fed is wrapping up a two-day meeting Wednesday afternoon where it is expected to hold a key interest rate at historic lows. The group, though, is expected to reassure the market that an economic recovery has taken hold.
The Fed isn't expected to raise rates at this meeting, so investors will keep a close eye on the language of the committee's statement. Traders will want to see if the Fed provides further insight into when it might raise rates, which is expected to happen later in the year as the economy continues to get stronger.
Ahead of the opening bell, Dow Jones industrial average futures fell 12, or 0.1 percent, to 10,943. Standard & Poor's 500 index futures dipped 1.50, or 0.1 percent, to 1,179.50, while Nasdaq 100 index futures were unchanged at 2,008.75.
Trading is often muted leading into the Fed's regular interest rate-setting committee meetings.