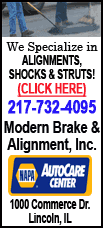 The Philadelphia Inquirer reports that bidding began at 3:45 a.m. Wednesday. That's about 17 hours after the scheduled start of the closed-door auction for the Inquirer and Philadelphia Daily News. The two sides had been haggling over the auction rules Tuesday.
Court papers filed by the company Tuesday show 92-year-old Raymond Perelman has committed $12.6 million in cash and his son, Ronald, $4.4 million to the local bid. They are also offering up to $10 million in loans.
That group is competing with secured creditors and a Canadian investment firm in the bidding.