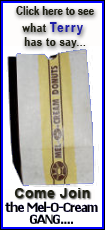 Legislators expect their last day in Springfield to be on or about May 7, the scheduled adjournment date. And about three weeks earlier than usual.

But few, if any legislators, say the state will have a budget by the end of next week.

State Sen. Mike Jacobs, D-East Moline, said budget negotiations can continue without rank-and -file lawmakers under the Capitol dome.

And Jacobs said sending everyone home is not a bad idea.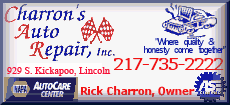 "People may think we'll be here after May 7, through the end of May or the end of June, working to try and solve this budget crisis. That's not at all what we'd be doing here," Jacobs said. "What we'd be doing here is what we're doing now: spending money we don't have."
He believes that legislative leaders and Gov. Pat Quinn need to come together before there can be a vote on a budget. But so far there have been only a few meetings between Quinn and top lawmakers, and those meetings have not produced a firm spending plan.
State Sen. Dan Rutherford, R-Chenoa, said the lack of a firm budget proposal, though, won't stop the rush toward an early adjournment.
"Do I believe that the General Assembly will recess May 7, or whatever that date is? Yes, I believe they will," Rutherford said. "Do I believe the budget will be put together properly? No, I do not."
That sentiment is growing at the statehouse. Many lawmakers say privately that it might not be a bad idea to leave Springfield sooner rather than later, and perhaps return at the end of May to "clean up" the state budget.
But state Sen. Toi W. Hutchinson, D-Olympia Fields, said that's only going to make things worse.
Hutchinson said this is just the latest excuse for lawmakers to push the state's serious budget problems farther down the road.
"The state of affairs in the state of Illinois and the number of people that they affect should be priority No. 1. ... I'd like to keep working, but that's not my call," he said.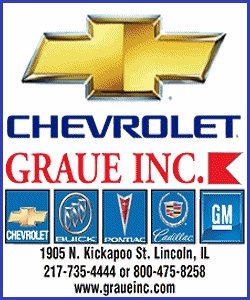 Hutchinson is not alone in saying that the state should do better.
State Sen. Dave Syverson, R-Rockford, said people at home should see an early end to the spring legislative session for what it is.
"I think if the taxpayers understood ... I think they would be angry," Syverson said. "And I think they certainly have a right to be angry that we are leaving and taking, frankly, the cowardly solution of borrowing money and not paying bills."
But Jacobs believes if lawmakers are worried about paying the bills that Illinois is not paying now, then they should all want to go home.
"I think it's a good thing to get out of town. The fact is that the state of Illinois is broke, and we shouldn't be spending any more money," Jacobs said. "We're spending $40,000 a day to be here anyway. So it just seems to me that if we don't have the money, we ought to do the job we're hired to do, and leave town."
[Illinois Statehouse News; By BENJAMIN YOUNT]