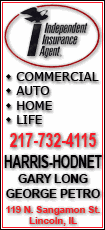 In Europe, the FTSE 100 index of leading British shares was up 20.08 points, or 0.4 percent, at 5,606.69 while Germany's DAX rose 13.16 points, or 0.2 percent, to 6,097.50. The CAC-40 in France was 16.71 points, or 0.4 percent, higher at 3,803.71.
Wall Street was poised for a fairly perky opening following Wednesday's late rally into positive territory -- Dow futures were up 19 points, or 0.2 percent, at 11,034 while the broader Standard & Poor's 500 futures rose 3.7 points, or 0.3 percent, to 1,193.80.
Markets are less jittery Thursday following two days of turmoil stoked by Standard & Poor's decision to downgrade its ratings on Portugal, Spain and Greece -- the latter's bonds are now junk status.
With stocks sinking -- along with markets' faith in the eurozone's ability to deal with the debt crisis enveloping some of its members, notably Greece -- policymakers stepped up their commitment on Wednesday. There are now hopes that Germany has finally accepted it has to act fast in handing over its euro8.4 billion share of a Greek bailout package agreed earlier this month involving the eurozone and the International Monetary Fund.
There is growing talk that Greece could be offered up to euro130 billion over three years -- thereby giving the country much needed breathing space to get a handle on its debt.
Whatever materializes, markets are now more confident that Greece will get enough money to pay off euro8.5 billion to debtors on May 19.
"The knee jerk panic following the Greek downgrade to junk status from S&P has unwound a little as the market has begun to speculate that any support package would now be notably higher," said Stuart Bennett, an analyst at Calyon Credit Agricole.
However, investors remain on edge, given that the Greek debt crisis has shown to be a persistent problem.
"Whenever the major EU nations and the IMF seem willing to dole out bailout cash markets react well, but any hesitancy, or indeed the prospect of further candidates for default, could see a return to the red," said Anthony Grech, market strategist at IG Index.
Solid economic data also helped to support stocks and the single currency -- by late morning London time, the euro was trading 0.5 percent higher at $1.3271. On Wednesday, the euro had tumbled to a one-year low as the Greek crisis escalated.