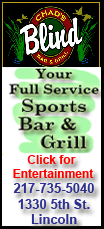 That marks the first year-over-year increase in profits for Exxon since it posted an all-time record of $14.83 billion in the third quarter of 2008.
Still, earnings remain significantly below that level. During the first three months of this year, the Irving, Texas, oil giant had a profit of $6.3 billion, or $1.33 per share. That compares with $4.55 billion, or 92 cents per share, in the same period last year. Two years ago, Exxon earned $10.89 billion in the first quarter.
Revenue jumped 41 percent to $90.25 billion. Analysts had expected earnings of $1.41 a share on revenue of $96.41 billion.
Exxon's profit relied heavily on its exploration and production of oil and gas. Oil prices surged over the past 12 months, jumping from a low of $33 a barrel in the first quarter of 2009 to more than $80 a barrel this year. The company responded to the rise in price by pumping more from the ground, boosting production 4.5 percent from the first quarter of 2009.
Natural gas prices flattened during the quarter, however. Exxon said increased natural gas production boosted profits by $190 million nevertheless.
Exxon said it plans to complete its acquisition of natural gas producer XTO by the end of the second quarter.