Fo
r the three months ending March 31, AstraZeneca said net profit was $2.9 billion, compared with $2.3 billion in the same period a year ago. Revenue rose 11 percent to $8.6 billion, a 7 percent increase on a constant exchange rates basis.
The strong performance was led by a 27 percent increase in sales of Crestor, its cardiovascular drug; a 29 percent gain for the asthma drug Symbicort, and a 13 percent rise for the anti-psychotic drug Seroquel.
AstraZeneca shares were up 3.5 percent to 2,937 pence on the London Stock Exchange following the release of the report.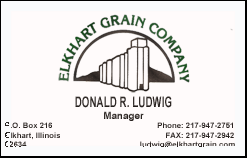 Chief Executive David Brennan said comparisons will be challenging in the second half with the expiration of AstraZeneca's patent for its breast cancer drug Arimidex. The company also enjoyed a boost in the second half of last year from sales of H1N1 vaccine.
The earnings report came two days after the U.S. government announced a $520 million settlement with AstraZeneca to resolve allegations of illegal marketing of Seroquel.