The r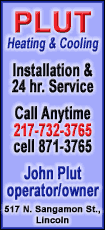 esults, released Thursday, handily beat Wall Street's expectations.
The owner of the Sheraton, W, Westin and other hotel brands also expects its full-year and second-quarter earnings will top analysts' estimates.
Many companies have started to see demand increase of late as the economy improves. For the hotel industry, both leisure and business travelers are starting to return, which is filling more rooms.
"Lodging demand for our nine global brands accelerated as we moved through the first quarter, allowing us to beat expectations on robust top-line growth," CEO Frits van Paasschen said in a statement. "Most encouraging for us was that occupancy gains were led by the luxury market."
Starwood, based in White Plains, N.Y., posted a profit of $30 million, or 16 cents per share, for the three months ended March 31. That compares with earnings of $6 million, or 3 cents per share, a year ago.
Excluding a $6 million benefit related to two asset sales, earnings were 13 cents per share.
Last year's quarter included an $18 million charge related to restructuring, good will impairment and other items.
Revenue climbed 5 percent to $1.19 billion from $1.13 billion.
The performance bested the estimates of analysts surveyed by Thomson Reuters, who forecast a profit of 2 cents per share on revenue of $1.08 billion.