The Los Angeles area had the nation's worst ozone pollution.
The report examined fine particulate matter over 24-hour periods and as a year-round average. Bakersfield, Calif., had the worst short-term particle pollution, and the Phoenix-Mesa-Scottsdale area of Arizona had the worst year-round particle pollution.
The U.S. cities with the cleanest air were Fargo, N.D., Wahpeton, N.D., and Lincoln, Neb.
The report is accurate but doesn't show how far California has come, said Dimitri Stanich, a spokesman for the California Air Resources Board.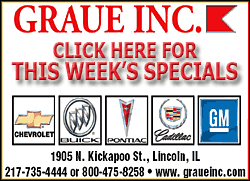 "More than 45 percent of the days in the 1990 ozone season were considered very unhealthy (in the South Coast area). Today, 45 percent of the days are clean, more than double the number of clean days during 1990."
"So while we are still not meeting the federal air quality standards, the concentrations that Californians are exposed to are coming down dramatically," he said.
In Arizona, Benjamin H. Grumbles, the state's environmental quality director, issued a statement objecting to the methodology of the report highlighting the Phoenix area's levels of particulates such as dust.
"This finding came about because of one lonely air quality monitor near the cowtown area of western Pinal County, nearly 40 miles and across the mountains from downtown Phoenix," he said. He also called the report, based on 2006-08 figures, outdated, saying pollution levels have improved since then.
He said the state recognizes that the Phoenix area has significant air pollution problems, and "we're making some progress on dust and ozone in the Phoenix area, but not enough and not as quickly as we'd like."
The report doesn't do much to inspire pollution-plagued areas to continue working to clean their air, said Jaime Holt, chief communications officer for the San Joaquin Valley Air Pollution Control District in Fresno, which oversees the Bakersfield area.
"We are one of the dirtiest places in the nation, and we recognize that, but we are much cleaner than we used to be and we wish that side of the coin had been mentioned," she said.
The report gave Bakersfield an F grade -- again.
"If you are a student who was getting 10 percent on tests every year and you improved to 50 percent on tests every year, you are still failing, but you've made tremendous improvements," Holt said. But if the instructor keeps yelling that you are failing, it doesn't inspire you to keep doing the work it took to get from 10 percent to 50 percent, she said.