On April 29, 1945, during World War II, American soldiers liberated the Dachau concentration camp; the same day, Adolf Hitler married Eva Braun and designated Adm. Karl Doenitz (DUHR'-nihtz) president.
On this date:
In 1429, Joan of Arc entered the besieged city of Orleans to lead a French victory over the English.
In 1798, Joseph Haydn's oratorio "The Creation" was rehearsed in Vienna, Austria, before an invited audience.
In 1861, Maryland's House of Delegates voted against seceding from the Union.
In 1901, Japanese Emperor Hirohito was born in Tokyo.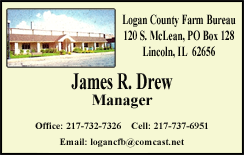 In 1916, the Easter Rising in Dublin collapsed as Irish nationalists surrendered to British authorities.
In 1946, 28 former Japanese officials went on trial in Tokyo as war criminals; seven ended up being sentenced to death.
In 1968, the counterculture musical "Hair" opened on Broadway following limited engagements off-Broadway.
In 1974, President Richard M. Nixon announced he was releasing edited transcripts of some secretly made White House tape recordings related to Watergate.
In 1983, Harold Washington was sworn in as the first black mayor of Chicago.
In 1992, deadly rioting erupted in Los Angeles after a jury in Simi Valley, Calif. acquitted four Los Angeles police officers of almost all state charges in the videotaped beating of Rodney King.
Ten years ago: Tens of thousands of angry Cuban-Americans marched peacefully through Miami's Little Havana, protesting the raid in which armed federal agents yanked 6-year-old Elian Gonzalez from the home of relatives. Lennox Lewis knocked out Michael Grant in the second round at Madison Square Garden in New York to retain his WBC and IBF heavyweight titles.