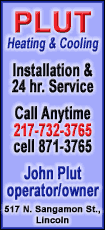 10
a.m. to noon
The day opens with Young Eagle flights. Through this EAA program, youth from age 8 up to 18 are given the opportunity to experience the joy of flight. These flights are free for first-time rides in a small airplane. Flights are provided by experienced pilots wishing to inspire youth through aviation. A parent must be present for the sign-in.
10:30 a.m. to 12:30 p.m.
WLCN-FM radio will be broadcasting live remote with popular DJs Jim Ash and Jeff Maxwell.
Noontime
As soon as the planes have been shut down and quieted, ceremonial matters will begin.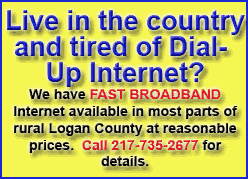 In honor of the Logan County Airport's 60th anniversary, Logan County Board Chairman Terry Carlton will speak about the economic impact and quality of life that the airport has provided the community, and the airport's future potential.
With this being the 45th anniversary of when U.S. troops entered combat in Vietnam, a bell ceremony has been planned that will note each Logan County soldier who was killed in Vietnam.
The year 2010 also marks Heritage In Flight Museum's 30th anniversary, with the last 25 years being at the Logan County Airport. Museum curator Jack Burke will present recognitions to a few of its members.
Food
Doug Board will be grilling IGA rib-eye steaks for sandwiches, with profits going to St. Jude. Come out and get a sandwich and enjoy the airport.
Free popcorn and balloons all day.
Free anniversary cake in the afternoon.
Afternoon
For those wanting to see our community from a different perspective, airplane flights will available in the afternoon. Donations from flights will go to support the museum.
All day
Visitors can learn more about the airport and aviation through various displays, demonstrations and presentations.
Informational booths and presenters:
National Weather Service with aviation weather specialist James Auten

Lincoln Land Community College with Jim Van Kleek, aviation program director

Logan County Airport display with engineering, layout and general information about the airport
Demonstrations: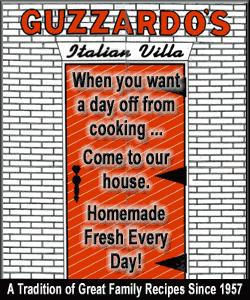 Weather permitting, various types of aircraft will be flying in throughout the day. Come out and just enjoy watching the planes if you like. See if you can identify what they are and then visit with the pilots. You might expect to see antique 1920 to 1950 Fairchild aircraft with radial engines, or an SNJ Navy Warbird, or more common Cessnas, Pipers, Bonanzas, experimental RVs, maybe even a Kitfox and other aircraft. There are sure to be tail wheels, low wings, high wings, high performance, not so fast, every sort, size and shape aircraft, with a few surprises thrown in.
When planes aren't coming or going, you can also get a close-up and inspect the static line aircraft and vehicle display, featuring two military helicopters, a Huey and a Bell 47; the F4 Phantom long-range supersonic jet interceptor fighter/fighter-bomber; or a Lockheed T-33 Shooting Star jet trainer, aka "T-Bird"; the A-7 Corsair subsonic light attack aircraft; or the classic cargo Beechcraft C-45.
In the museum hangar you will find some of the finest displays of historic warbird nose-art around and other all-the-time displays. You and your children can watch how an aircraft engine works as a cutaway engine in an enclosed lighted display case moves.
Come for an hour, or plan to hang out for the day. Where there are planes, there are pilots, and it's a given there'll be plenty of hangar talk, rain or shine. It's always a fun day at the airport.
This year's Airport Daze is co-sponsored by the Logan County Board and Abraham Lincoln Tourism Bureau of Logan County and is hosted by Heritage In Flight Museum.
The Logan County Airport and Heritage In Flight Museum are located east of North Kickapoo Street, northeast of Lincoln.
[By JAN YOUNGQUIST]