Reminders

Send a link to a friend
[April 29, 2010] --"See, the home of God is among the mortals. He will dwell with them; they will be his peoples, and God himself will be with them; he will wipe every tear from their eyes. Death will be no more; mourning and crying and pain will be no more, for the first things have passed away."-Revelation 21: 3-4
Who says Revelation is not a great book? Passages like this litter the landscape of the New Testament's final book; a letter from a pastor, named John, to his seven congregations recording an apocalyptic vision he received while in exile on the barren Mediterranean island of Patmos. This passage is tucked in the end of the letter and describes the conditions on earth after God has restored and renewed all of creation. In addition to the creation of a new heaven, new earth and new Jerusalem, life itself will be transformed. Pain, suffering and death will give way to an eternity spent in the presence of God himself. Not too bad a way to spend time, if you ask me. But it comes with a caveat that I did not include here. This new life is for those who conquer, writes John. It is not for everyone.

While we like to think of God as this big, all inclusive, bundle of salvation, the Bible does not always support this view and John tethers a fairly pessimistic vision of the breadth of God's grace to this inspiring passage about the end of days. Those who conquer get in, those who are faithless, idolatrous, lustful etc... get left out. That is not so great. And I share this with you not because I think we should base our entire understanding of salvation on John's vision, I don't, nor because I want you to worry about your own salvation, I don't. But I share this with you to remind you that the Christian journey has expectations attached. Following Jesus Christ is not something we are to do part way; it is not something we are to do when we feel like it, when it is convenient, when it is easy, but something we are often to do in spite of inconvenience, fear or difficulty. We follow Jesus because Jesus has stuck by us, and has promised to stay with us for all time. Make no mistake, Jesus Christ makes an exclusive claim on our life as Savior and Lord! John's Revelation is yet another reminder...we are not called to be a little bit Christian!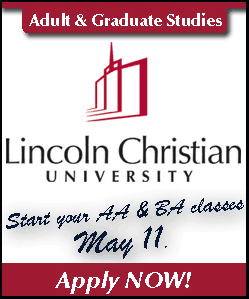 Prayer: God, help me to follow you this week and to dedicate my life to you. I want to be more faithful to you and to give more of my life to you. Please help me. I pray in Jesus' name. Amen.