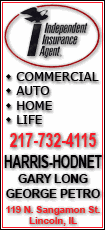 I recently made a couple of new friends who reintroduced me to the concept. Admittedly, our ladies' night out was probably quite tame compared with a single ladies' night out, but it was just as fun and probably did more for us, psychologically, because it was so hard-won. If we were talking about a race, it was more like the victory than the event.

I will call these two new friends of mine Friend A and Friend B to protect their identity and because I want them to remain my friends.

Friend A used to instruct soon-to-be-parents on how to have a baby and what to do with it when it arrived. She had once shown me a model of a baby-filled uterus that she had handmade for her childbirth classes. I was very impressed with her creativity. This kind of knowledge is exactly the sort of thing that we veteran moms are very comfortable talking about and it would provide some stimulating conversation for ladies' night out.

Friend A has three children.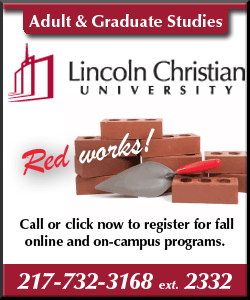 Friend B is a kindergarten teacher who had just landed a new job. That night we were celebrating her good fortune in finding a teaching position. Oh, the stories she could tell... and did tell.
Another stimulating conversationalist. I was in a restaurant with some conversational geniuses!
Friend B has four children.
I have five children.
Let me start by revealing that we went out for dinner and none of us had consumed a single drop of alcohol. I told you, we were pretty tame. We had responsibilities waiting for us at home. We understood what the impact on our families would be if we didn't come back home. We took our role as "Mom" very seriously. That means... no drinking and driving. But to listen to us you never would have thought that the hardest thing we were drinking was Pepsi.
Not surprisingly, the conversation revolved around kids: birthing them, teaching them and writing about them. Mothers never completely leave their children or all the habits we've developed over the years. Fortunately, we did not succumb to the portrayal of the stereotypical media mom and start cutting each other's food into tiny bites. However, to anyone watching, it was clear that we were moms and had been for a long time.
The table had not yet been cleaned when the hostess seated us. We asked for a wet cloth and, when it was clear that the hostess had no idea what "clean" meant, we commandeered the wet cloth and wiped down the table ourselves... It's what we do.
When Friend A stepped into a rather tenacious wad of gum under the table, she very calmly used a napkin to de-goo her shoe. Then, because it was a perfectly logical thing to do, she ducked under the table and proceeded to de-goo the floor as well.
Adult conversation has always been a bit more difficult for me, a writer. My idea of a great day is sitting in a quiet room and writing with no distractions, especially of a conversational bent.
With kids, that is rare.
When Friend A was talking about her passion for helping new parents through childbirth, I felt compelled to share what little I knew about her impressive talents with Friend B. But, like I said, the spoken word has never been my forte.
Pointing a thumb in Friend A's direction, I blurted out to Friend B, "Have you seen her uterus yet? It's fantastic!"
While Friend B gaped like a largemouth bass, what I had just uttered registered in my feeble brain and we all went into uncontrollable laughter.
Friend B recovered enough to remark that, no, she hadn't seen it, and she wasn't sure whether she should be offended or not.
Friend A didn't want Friend B to feel bad because she hadn't shown her the uterus yet, so she said, "I've got a breast I can show you, too!"
By this time, the other diners were staring, waiting for some kind of show to start, and the waitress was too embarrassed to come back to our table.
We decided by mutual consent that we needed a lot more practice with this ladies' night out concept. We're going to try again next week.
[By LAURA SNYDER]
Laura Snyder is a nationally syndicated columnist, author and speaker. You can reach her at lsnyder@lauraonlife.com or visit www.lauraonlife.com for more info.
'