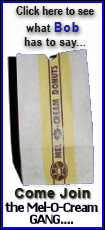 Economic reports in recent days have indicated the economy is growing at a tepid pace, but they have been enough to reassure investors that the economy isn't falling back into recession. That comes after weeks of more discouraging reports on the economy, which led investors to worry about fears of another recession.
Reports Thursday are expected to show weekly claims for unemployment benefits fell slightly, while manufacturing in the Mid-Atlantic region is expected to show modest growth. Another report will likely paint a more upbeat picture about future economic expansion as well.
Ahead of the opening bell, Dow Jones industrial average futures rose 47, or 0.5 percent, to 10,399. Standard & Poor's 500 index futures rose 5.60, or 0.5 percent, to 1,092.30, while Nasdaq 100 index futures rose 7.25, or 0.4 percent, to 1,844.00.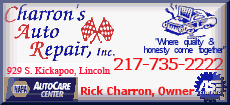 The Dow has risen the past two days, climbing 1.1 percent during that stretch.
Volume has been particularly light in recent weeks, even by summer standards, meaning many investors are still uncertain about the direction of the economy. If economic reports over the coming months continues to show the economy is growing and a second recession is not likely to occur, it could bring many investors back into the stock market.
The biggest report of the day is likely to be the weekly report on unemployment benefits. Economists polled by Thomson Reuters predict initial claims for jobless benefits fell by 8,000 last week to 476,000. Claims would still be at levels considered too high to indicate broad private sector hiring, but it would reverse a recent trend of increasing claims.
The Labor Department report is due out at 8:30 a.m. EDT.
High unemployment is considered the biggest hurdle to a stronger recovery because people worried about jobs have scaled back their spending. Consumer spending accounts for the bulk of the country's economic activity.
A report on regional manufacturing activity from the Federal Reserve Bank of Philadelphia is expected to show an increase, following a similar report from the New York Fed. Economists expect the Philly Fed survey to rise to 7 in August from 5.1 last month. Any reading above 0 indicates growth in the sector.