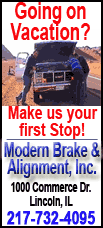 Maria Gabriella Perez, 51, was arrested by Secret Service agents at her business, Chez Gabriela Studio. She faces two counts of fraud that carries a maximum prison sentence of 25 years if she is convicted.
Perez was expected to appear in federal court Thursday.
Her attorney, Jerod Gunsberg, said his client will be exonerated of all the charges.
Perez's website says her celebrity clientele includes Jennifer Aniston, Halle Berry and Cher. An affidavit said actress Liv Tyler had about $214,000 in bad charges from Perez's studio to two credit cards over a five-month period last year.
Another alleged victim was jewelry designer Loree Rodkin, whose attorney told investigators that about $68,000 had been charged to her credit card from Perez's studio without her authorization. Perez offered $25,000 worth of products in exchange for the charges, but Rodkin refused, the affidavit said.