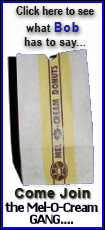 "I'm glad there is going to be (a retrial)," juror Cynthia Parker, 60, said outside her home in the Chicago suburb of Gurnee. "I don't feel it's finished."
Parker said she joined most other jurors in voting to convict Blagojevich of the alleged Senate seat scheme. Several jurors have said they were just one vote shy of a conviction.
The retrial promises to be as circus-like and nearly as expensive as the first trial. And in a state with a huge budget deficit, some people would prefer not to see it at all.
But the next round could look different if prosecutors adjust their strategy after listening to the jurors who deadlocked. And despite their defiance after the verdict, defense attorneys could offer a few surprises too -- if they are still on the job.
Could prosecutors decide to call witnesses such as White House Chief of Staff Rahm Emanuel? Could the defense finally put Blagojevich on the stand?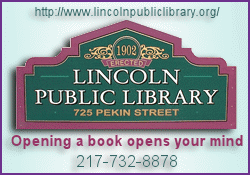 Asked the latter question, Blagojevich attorney Sheldon Sorosky said, "The answer to that is, absolutely yes. It doesn't mean he will. But he could."
U.S. Attorney Patrick Fitzgerald said the prosecution is nearly ready to start jury selection, and the presiding judge set a hearing on the matter for Aug. 26.
Blagojevich attorney Sam Adam Jr. blasted Fitzgerald for insisting on a second trial, questioning the expense. His father, Sam Adam Sr., called Fitzgerald "nuts."
"I wish this entire group would go upstairs and ask Fitzgerald one question: I understand he's got an important job, but why are we spending 25 to 30 million dollars on a retrial? You couldn't prove it the first time," said Sam Adam Jr., who did not explain how he arrived at that figure.
But it's unknown whether either of the two flamboyant lawyers will still represent Blagojevich in a second trial.
According to Sorosky, all of Blagojevich's attorneys who went through the just-ended trial want to stay with him. But money, as well as various legal requirements, may determine whether that happens.
To pay his legal bills over recent months, the judge permitted Blagojevich to dip into a campaign fund dating back to his time as governor. But Sorosky said that well has run dry.
So Blagojevich's attorneys may have to be paid as public defenders using tax dollars -- at a rate of around $100 an hour, Sorosky said. That may lead the judge to try to cut Blagojevich's legal team from more than half a dozen attorneys to just two or three.
Another consideration, he said, is that all of Blagojevich's current lawyers have pushed aside dozens of other cases to represent the former governor.
"We have other clients and other judges screaming at us, saying, 'Hey, what about our case?" Sorosky said. Some clients have had to wait in jail.
A lot depends on how prosecutors alter their approach. Many adjustments are likely to be small, addressing what many jurors complained was a complex, hard-to-follow case.