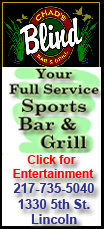 The bundles had been placed in doctor's bags inside an unclaimed green steamer trunk from the 1920s. They had been there for more than 75 years in the basement of Xing's apartment complex, a four-story brick building in LA's Westlake district, a once-elegant early 20th-century neighborhood west of downtown.
The Glen-Donald building was home to doctors, lawyers, writers and actors when it opened in 1925 and the basement had once been a ballroom and the site of elaborate galas.
Xing was helping her friend, Gloria Gomez, the building's onsite manager, clean out the basement late Tuesday when she made the discovery.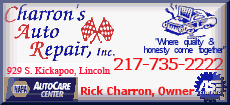 The trunk was inscribed with the initials JMB and also contained a certificate giving "Miss Jean Barrie" membership to the Peter Pan Woodland Club mountain resort, which burned down in 1948, a typing manual bearing the signature "Jean M. Barrie," ticket stubs from the 1932 Los Angeles Olympic Games, wedding photos and other items.
The women called 911 after discovering the first mummy-wrapped skeleton. Coroner's officials began investigating, leaving residents to speculate about the trunk's owner, the possibility of secret abortions in an era before the procedure was legal and an odd fact: Peter Pan was created by Scottish author James M. Barrie, who died in 1937.
"This building is a historic building. It has a lot of stories there and now it's getting more interesting," said Xing, 35, a six-year resident and genetics researcher.
Faced with a mystery three-quarters of a century old, however, no one could immediately say whether there was a connection between the unknown Jean M. Barrie and the fetuses, whether someone else might have hidden them in the trunk, and whether the Peter Pan connection was anything more than a coincidence.
"We're trying to piece all of the parts of the puzzle together," coroner's Assistant Chief Ed Winter told news radio station KNX-AM. He described the remains as fetuses and said they were wrapped in newspapers dated 1933 and 1935.
Building residents were given until Aug. 14 to claim their items in the communal storage space, and the condo board told Gomez she could have anything that was left.
While cleaning, Gomez and Xing had tried several keys on the steamer trunk but finally had to pry it open with a screwdriver. The drawers were full and they found items that included a pearl necklace, a girdle, a bowl, a toilet figurine, books, photos, documents and a cigar box painted with depictions of saints.