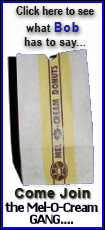 But prosecutors in federal court in Indianapolis don't believe Roger L. Loughry had any intentions of turning in members of the Cache website. He was sentenced to federal prison Wednesday along with another ring member. Loughry received a 30-year sentence for his role.
Assistant U.S. Attorney Steven DeBrota said there was no evidence Loughry made efforts to disrupt the site's operations. The 57-year-old was a co-administrator of the site and one of the international online ring's five top-ranking members.
Defense attorney Joe Cleary said he believed Loughry, a candidate for Baltimore mayor in 1999, was mentally ill. But DeBrota said Loughry "knows what he's doing" and is "in control of his faculties."
Judge William T. Lawrence said a psychiatric evaluation found Loughry competent to stand trial.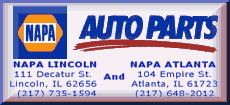 Loughry told the judge he intends to file an appeal in his case. He asked for a new lawyer.
He could have faced up to 450 years in prison under federal sentencing guidelines. DeBrota had asked for Loughry to be sentenced to 50 years, but said the 30-year sentence was adequate.
"He'll be very old when he gets out," DeBrota said.
Another ring member, Charles Trull, 43, of Carterville, Ill., was sentenced to 19 years in prison Wednesday. Trull was a low-level member of the website, but his sentence was enhanced because he took seminude photos of a teenage girl beginning when she was 13 and shared them with other members of the Cache.
DeBrota said that in one of the photos, the online nicknames of several Cache members were written on the girl's body.
Trull told the judge his "shame knows no bounds," but that he hadn't thought of his acts as child pornography.
"I had no clue how wrong it was," he said.
Defense attorney Ross Thomas said Trull and other Cache members thought they understood the limits of the law and tried to push the envelope.
"They were idiots. They were fools," he said.