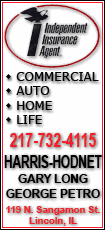 Politically, President Barack Obama's rating on handling the nation's worst oil spill has nudged up to about 50 percent, the poll indicated. Fewer people now think the spill is a major national issue, and more support increased drilling in U.S. coastal waters than oppose it.
Safety remains a worry.
"Normally, I would go to the casinos and eat seafood, but now I'm going to be kind of skeptical of eating," said Samuel Washington, 44, who lives in Norfolk, Va., but also owns a home in Ocean Springs, Miss. "My biggest concern is whether or not they are really testing all the affected areas."
Approval for Obama's handling of the mess has risen from 45 percent in June, while BP's marks have more than doubled -- from 15 percent to a still lackluster 33 percent. Some 66 percent of those surveyed continue to disapprove of BP's performance, down from a whopping 83 percent in June.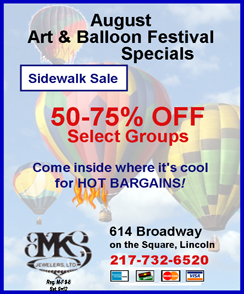 More than half, 54 percent, said they weren't confident that it is safe yet to eat seafood from the spill areas, and 55 percent said they weren't confident that the beaches in the affected areas were safe for swimming.
Still, just 60 percent of those surveyed called the spill an important issue now, down from 87 percent in June. Only 21 percent said it would affect them and their families a great deal or a lot in the next year, down from 40 percent in June.
"At least it did get capped. It could have been done a whole lot sooner," said Deshon Jenkins, 33, of Arlington, Texas, who works in shipping and warehousing and was among those who said the spill would "not at all" affect his life.
Shrimper Patrick Hue of Buras, La., said BP has been hard at work. "You can't deny that," he said. "They got boats out here, they got people working. ... I guess they're cleaning up what they're supposed to clean up."
But Connie Bartenbach, owner of Rental Resources, a Mississippi company that specializes in vacation and corporate rentals, said BP "ruined our whole summer. They should not be let off the hook. ... There's no upside to this."
Between June and the week that the Associated Press-GfK poll was conducted, Aug. 11-16, BP capped the well, it was announced that gaffe-prone chief Tony Hayward was losing that job and the National Oceanic and Atmospheric Administration said most of the oil had dissolved, dispersed or been removed.
Those developments probably contributed to the improved public attitude, though the NOAA findings have been challenged by some ocean researchers as far too optimistic.
Whatever the case, it is clear is that the spilling of over 200 million gallons of crude oil into the Gulf no longer looms as a commanding political issue for voters heading toward midterm elections in November.
Voters are far more concerned about the economy, jobs and bulging federal deficits.
The poll showed that 48 percent favor increasing drilling for oil and gas in coastal waters, up from 45 percent in June. Some 36 percent said they opposed increased drilling, down from 41 percent. The rest didn't have an opinion.
The spill began after the offshore drilling rig Deepwater Horizon, operated by well owner BP and owned by Transocean Ltd., exploded on April 20, killing 11 workers. Only the deliberate dumping of oil by Iraq in the 1991 Gulf War ranks in the world as a larger spill.
For months, the spill riveted the public's attention as oil and gas spewed relentlessly from the ocean floor, fouling marshes and beaches and leading to the shutdown of fisheries.